Deprecated
: wp_make_content_images_responsive is
deprecated
since version 5.5.0! Use wp_filter_content_tags() instead. in
/home/hmxeplmy/public_html/travelsox/wp-includes/functions.php
on line
5323
Deprecated
: wp_make_content_images_responsive is
deprecated
since version 5.5.0! Use wp_filter_content_tags() instead. in
/home/hmxeplmy/public_html/travelsox/wp-includes/functions.php
on line
5323
Deprecated
: wp_make_content_images_responsive is
deprecated
since version 5.5.0! Use wp_filter_content_tags() instead. in
/home/hmxeplmy/public_html/travelsox/wp-includes/functions.php
on line
5323
Deprecated
: wp_make_content_images_responsive is
deprecated
since version 5.5.0! Use wp_filter_content_tags() instead. in
/home/hmxeplmy/public_html/travelsox/wp-includes/functions.php
on line
5323
Deprecated
: wp_make_content_images_responsive is
deprecated
since version 5.5.0! Use wp_filter_content_tags() instead. in
/home/hmxeplmy/public_html/travelsox/wp-includes/functions.php
on line
5323
Deprecated
: wp_make_content_images_responsive is
deprecated
since version 5.5.0! Use wp_filter_content_tags() instead. in
/home/hmxeplmy/public_html/travelsox/wp-includes/functions.php
on line
5323
Deprecated
: wp_make_content_images_responsive is
deprecated
since version 5.5.0! Use wp_filter_content_tags() instead. in
/home/hmxeplmy/public_html/travelsox/wp-includes/functions.php
on line
5323
Deprecated
: wp_make_content_images_responsive is
deprecated
since version 5.5.0! Use wp_filter_content_tags() instead. in
/home/hmxeplmy/public_html/travelsox/wp-includes/functions.php
on line
5323
Deprecated
: wp_make_content_images_responsive is
deprecated
since version 5.5.0! Use wp_filter_content_tags() instead. in
/home/hmxeplmy/public_html/travelsox/wp-includes/functions.php
on line
5323
Deprecated
: wp_make_content_images_responsive is
deprecated
since version 5.5.0! Use wp_filter_content_tags() instead. in
/home/hmxeplmy/public_html/travelsox/wp-includes/functions.php
on line
5323
Deprecated
: wp_make_content_images_responsive is
deprecated
since version 5.5.0! Use wp_filter_content_tags() instead. in
/home/hmxeplmy/public_html/travelsox/wp-includes/functions.php
on line
5323
Deprecated
: wp_make_content_images_responsive is
deprecated
since version 5.5.0! Use wp_filter_content_tags() instead. in
/home/hmxeplmy/public_html/travelsox/wp-includes/functions.php
on line
5323
Deprecated
: wp_make_content_images_responsive is
deprecated
since version 5.5.0! Use wp_filter_content_tags() instead. in
/home/hmxeplmy/public_html/travelsox/wp-includes/functions.php
on line
5323
Deprecated
: wp_make_content_images_responsive is
deprecated
since version 5.5.0! Use wp_filter_content_tags() instead. in
/home/hmxeplmy/public_html/travelsox/wp-includes/functions.php
on line
5323
Deprecated
: wp_make_content_images_responsive is
deprecated
since version 5.5.0! Use wp_filter_content_tags() instead. in
/home/hmxeplmy/public_html/travelsox/wp-includes/functions.php
on line
5323
Deprecated
: wp_make_content_images_responsive is
deprecated
since version 5.5.0! Use wp_filter_content_tags() instead. in
/home/hmxeplmy/public_html/travelsox/wp-includes/functions.php
on line
5323
Deprecated
: wp_make_content_images_responsive is
deprecated
since version 5.5.0! Use wp_filter_content_tags() instead. in
/home/hmxeplmy/public_html/travelsox/wp-includes/functions.php
on line
5323
Deprecated
: wp_make_content_images_responsive is
deprecated
since version 5.5.0! Use wp_filter_content_tags() instead. in
/home/hmxeplmy/public_html/travelsox/wp-includes/functions.php
on line
5323
Deprecated
: wp_make_content_images_responsive is
deprecated
since version 5.5.0! Use wp_filter_content_tags() instead. in
/home/hmxeplmy/public_html/travelsox/wp-includes/functions.php
on line
5323
Deprecated
: wp_make_content_images_responsive is
deprecated
since version 5.5.0! Use wp_filter_content_tags() instead. in
/home/hmxeplmy/public_html/travelsox/wp-includes/functions.php
on line
5323
Deprecated
: wp_make_content_images_responsive is
deprecated
since version 5.5.0! Use wp_filter_content_tags() instead. in
/home/hmxeplmy/public_html/travelsox/wp-includes/functions.php
on line
5323
Deprecated
: wp_make_content_images_responsive is
deprecated
since version 5.5.0! Use wp_filter_content_tags() instead. in
/home/hmxeplmy/public_html/travelsox/wp-includes/functions.php
on line
5323
Deprecated
: wp_make_content_images_responsive is
deprecated
since version 5.5.0! Use wp_filter_content_tags() instead. in
/home/hmxeplmy/public_html/travelsox/wp-includes/functions.php
on line
5323
Deprecated
: wp_make_content_images_responsive is
deprecated
since version 5.5.0! Use wp_filter_content_tags() instead. in
/home/hmxeplmy/public_html/travelsox/wp-includes/functions.php
on line
5323
Deprecated
: wp_make_content_images_responsive is
deprecated
since version 5.5.0! Use wp_filter_content_tags() instead. in
/home/hmxeplmy/public_html/travelsox/wp-includes/functions.php
on line
5323
Deprecated
: wp_make_content_images_responsive is
deprecated
since version 5.5.0! Use wp_filter_content_tags() instead. in
/home/hmxeplmy/public_html/travelsox/wp-includes/functions.php
on line
5323
Deprecated
: wp_make_content_images_responsive is
deprecated
since version 5.5.0! Use wp_filter_content_tags() instead. in
/home/hmxeplmy/public_html/travelsox/wp-includes/functions.php
on line
5323
What do you do when you can't find the perfect fabric? You create one yourself.
You create them yourself. Travelsox are woven from advanced proprietary fibers like Silver DryStat and MicroSupreme to keep feet cool, dry and fresh while traveling. Arrivederci, smelly feet!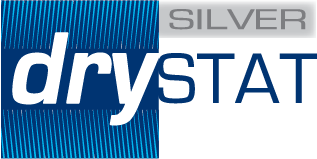 Our proprietary Silver DryStat fiber harnesses the incredible power of silver, which has long been known for its antibacterial, antiviral, antimicrobial and antifungal properties.
We infuse silver ions directly into the core of a polypropylene fiber to keep that "12 hours in shoes" feeling at bay.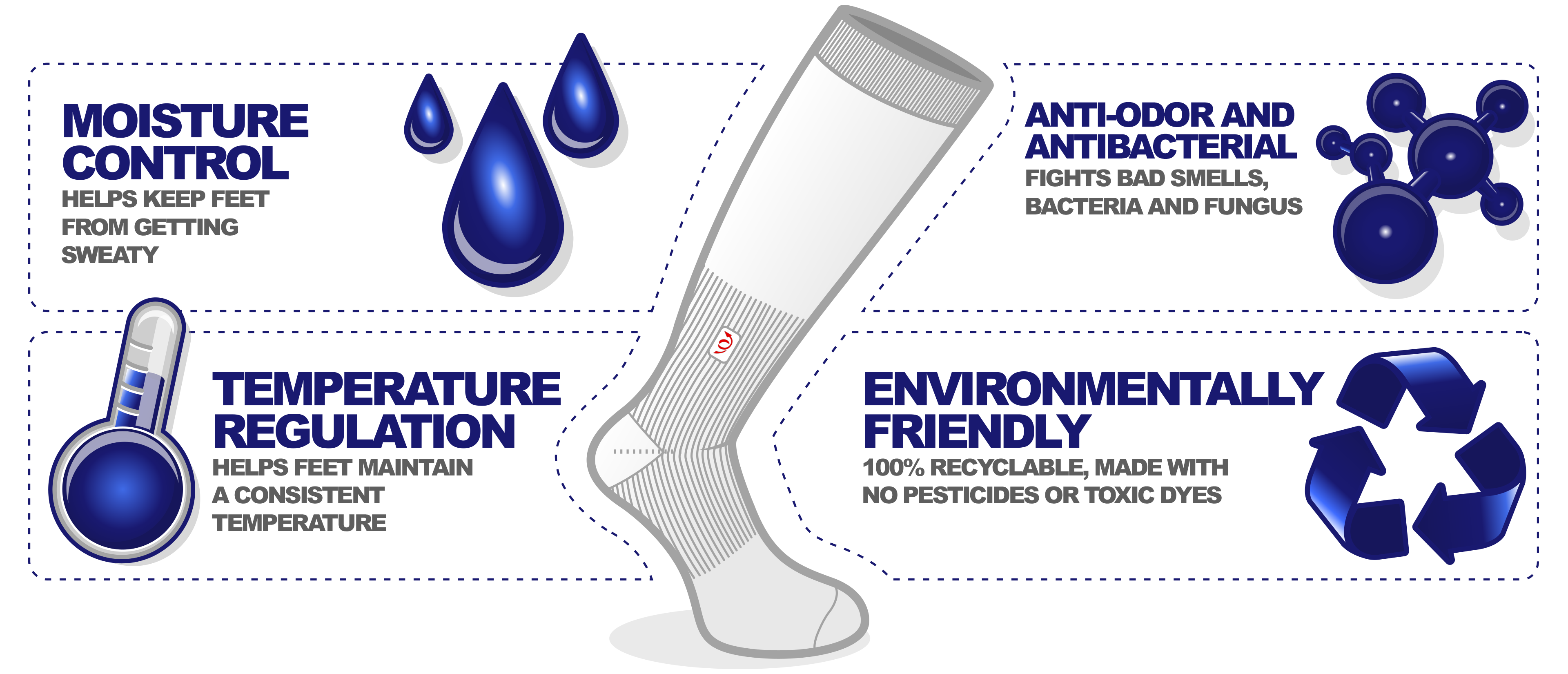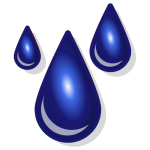 Its low conductivity makes polypropylene an incredibly effective wicking material, which means your feet stay dry regardless of your activity level or the outdoor conditions.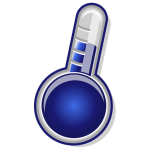 You're most comfortable when your feet aren't sweaty.
DryStat's superior insulating powers keep feet happy whether it's snowing, sunny or somewhere in between.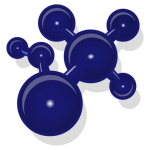 Stinky feet, well, stink!
Silver is a natural antibiotic that's been used for centuries to inhibit the growth of bacteria and keep unpleasant odors at bay.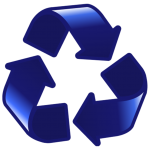 Protecting the planet we live on is​ highly​ important to us.
Silver DryStat fiber doesn't pollute the environment (​al​though we know you'll never throw your Travelsox away!).

CoolMax is renowned in the athletic world for its moisture management capabilities. It dries 70% faster than cotton!
We saw its huge potential for travelers and began using CoolMax to give Travelsox the perfect balance of weight and breathability.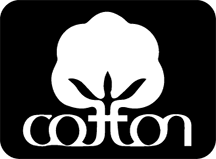 There's a reason cotton is one of the most-loved fabrics: it's comfy!
Soft, flexible, breathable cotton feels great against skin during long periods of travel and makes for easy care.